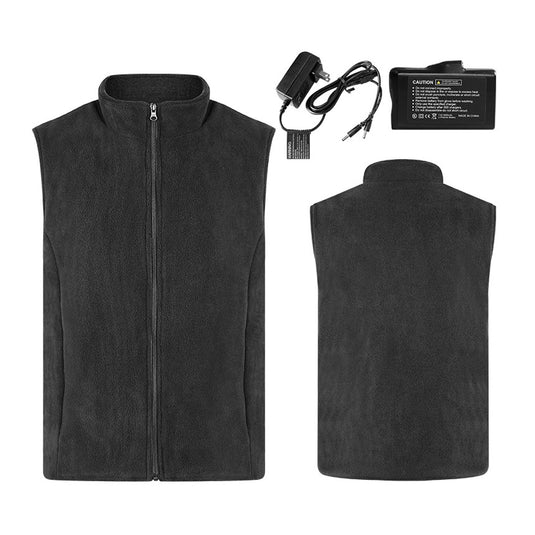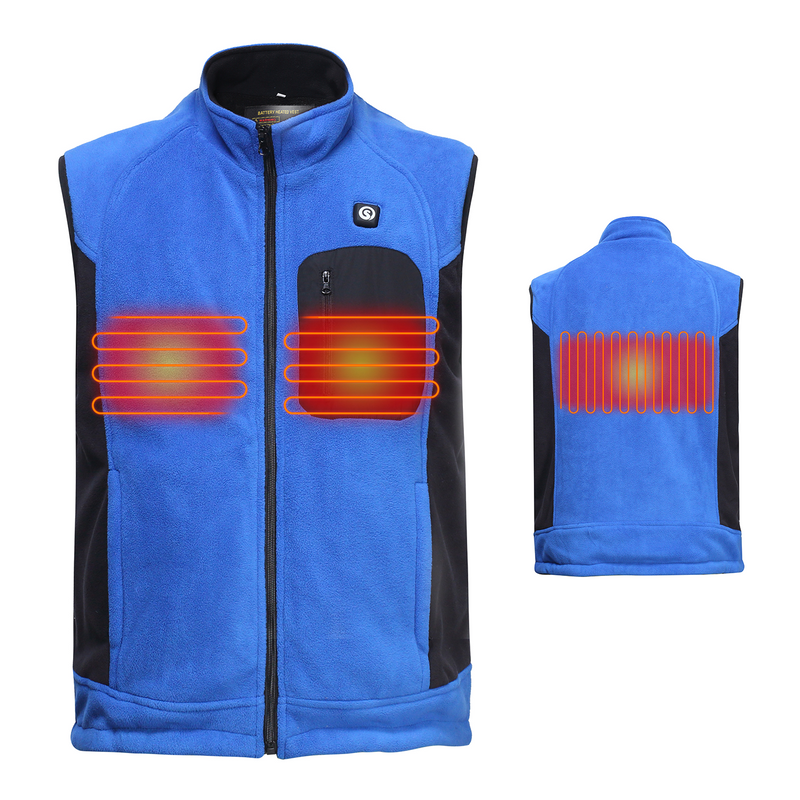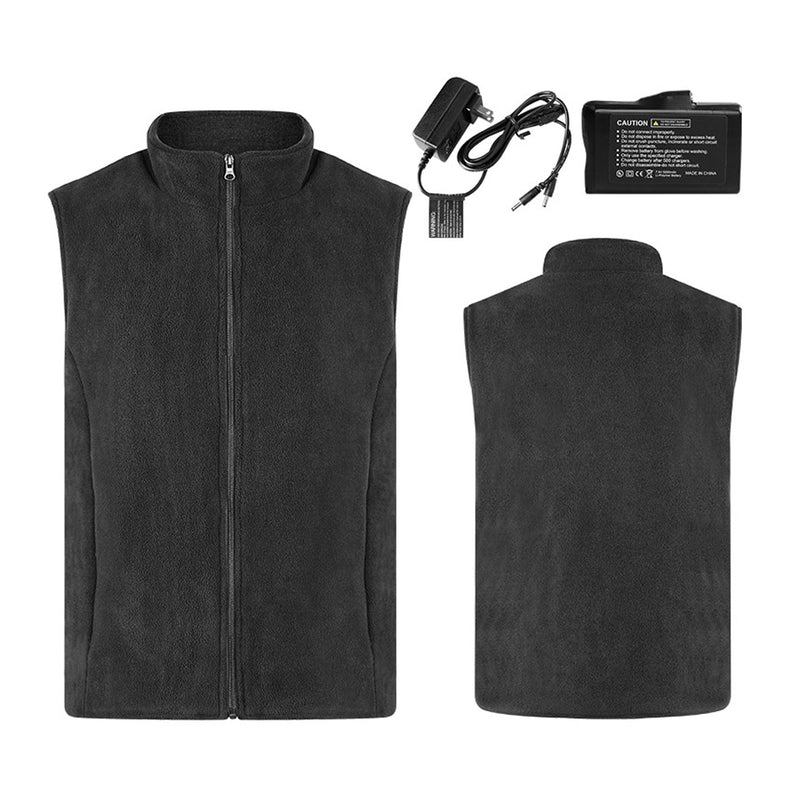 Beat Winter Chills with Customizable Heat
This carbon fiber thermal jacket is designed to keep you warm and comfortable on cold winter days. With its 3-speed adjustable temperature control, you can tailor the heat level to your liking. Say goodbye to the fear of the cold and enjoy the ultimate warmth of this innovative thermal jacket.
Pleasant comfort and reliable warmth
This fleece jacket combines exceptional craftsmanship with a form-fitting design for a comfortable fit and exceptional durability. Powered by a carbon fiber heating element, this jacket provides reliable warmth to keep you warm on the coldest days. Discover the perfect blend of style and function in our premium fleece gilet.
Durable design and convenient storage
This fleece vest features premium, durable zippers that provide secure closure and break resistance. Thanks to its numerous storage pockets, you can carry your essentials with ease. Stay warm and organized in our premium fleece vest that combines comfort and functionality.
Three-speed temperature adjustment
The fleece jacket has three levels of temperature control, so you can adjust the warmth to your liking. Precise temperature control keeps you comfortable all day long, whether you're dealing with extreme cold or just need subtle warmth.
Unparalleled comfort and convenience
This fleece jacket is designed to provide unparalleled warmth and comfort. Featuring wind resistance and a large capacity 7.4V 5200V battery, it provides reliable and long-lasting heat, up to 7.5 hours of continuous heat. There are three heat levels to choose from to suit your preferences. Plus, the jacket is machine washable for easy cleaning and care.
Easy to maintain and clean
This fleece jacket is designed to be machine and hand washed for easy, hassle-free cleaning. Just wipe and gently clean it according to the instructions, then hang it up to dry. Enjoy the warmth and comfort of our fleece vest without the hassle of complicated care routines.