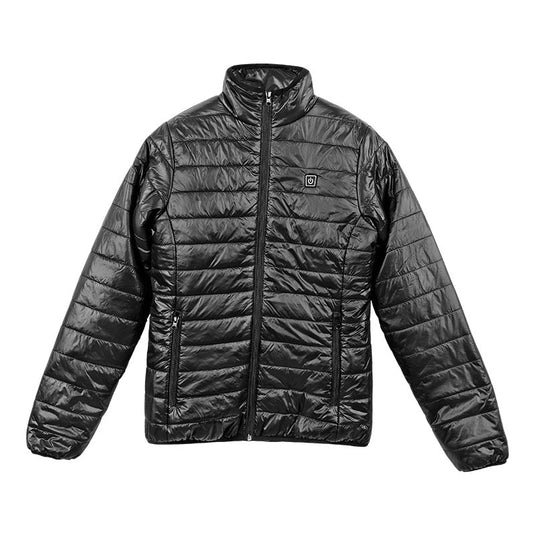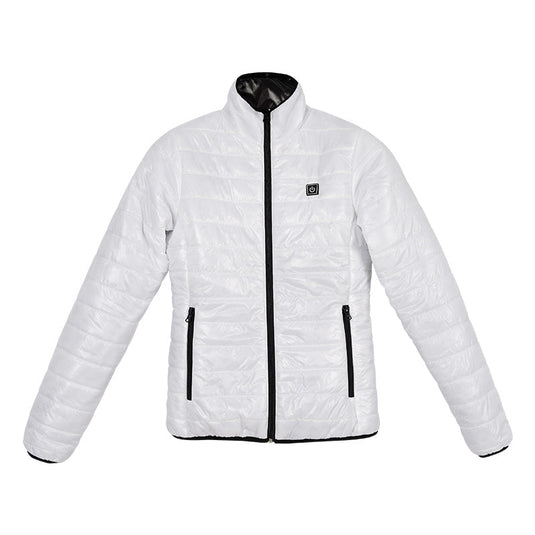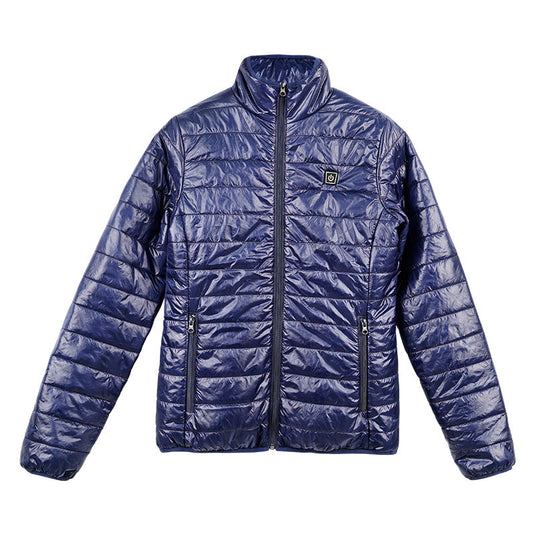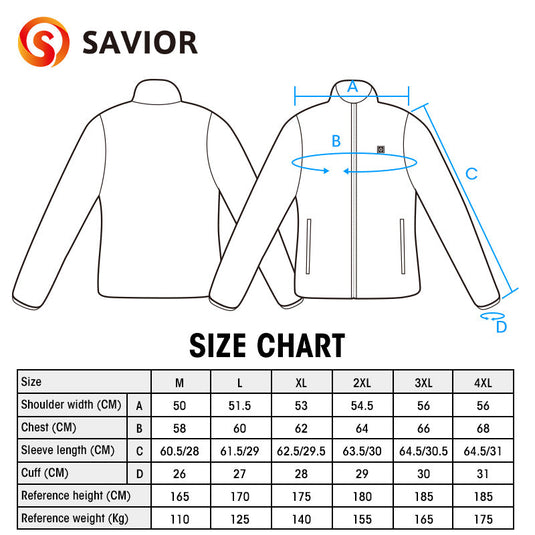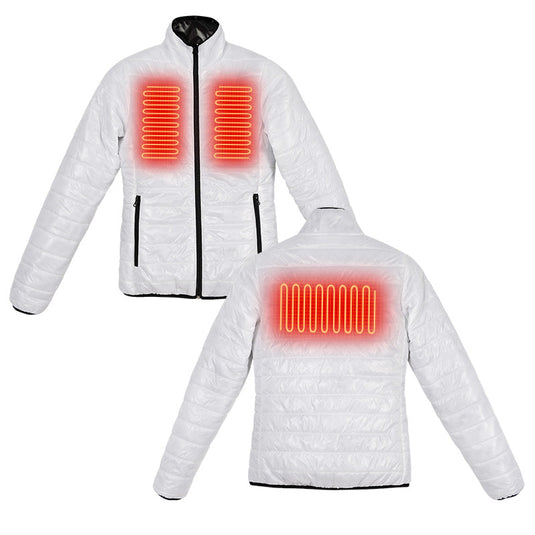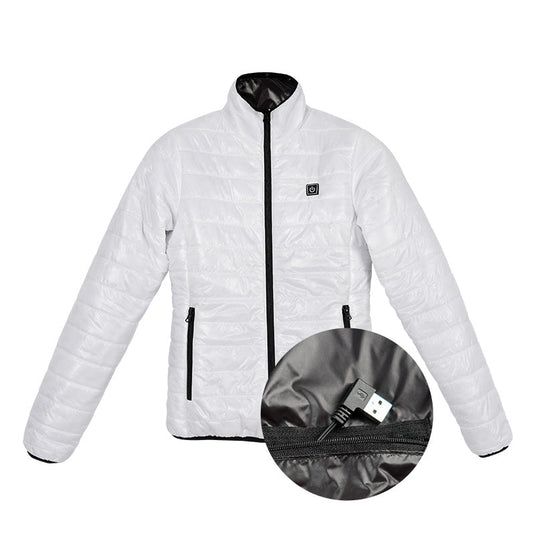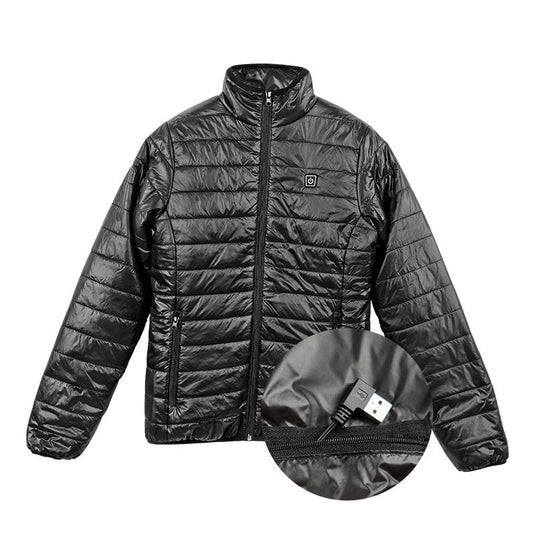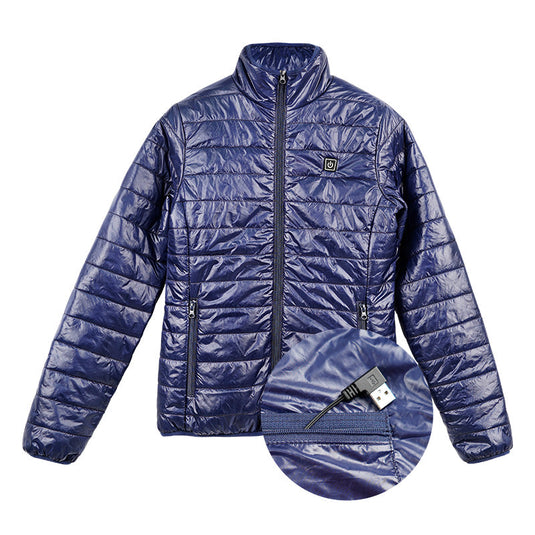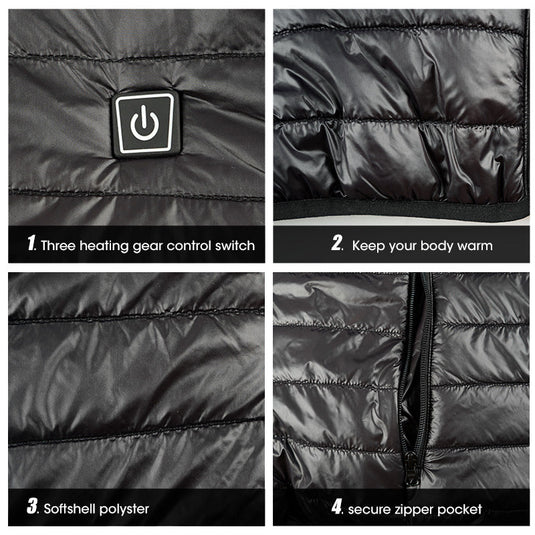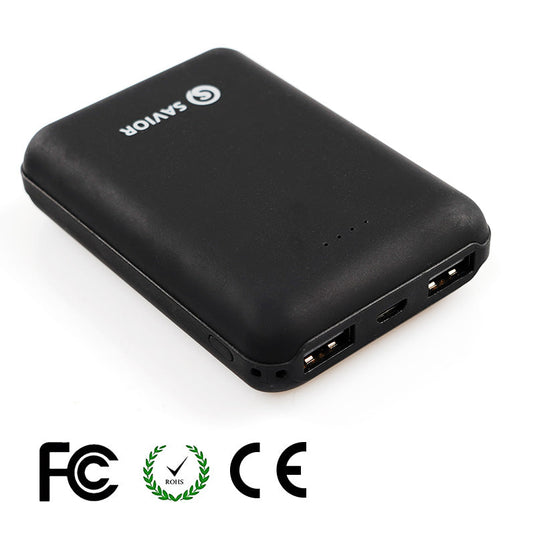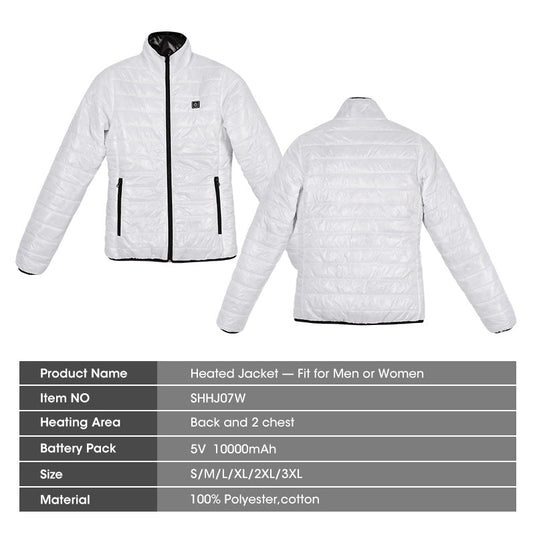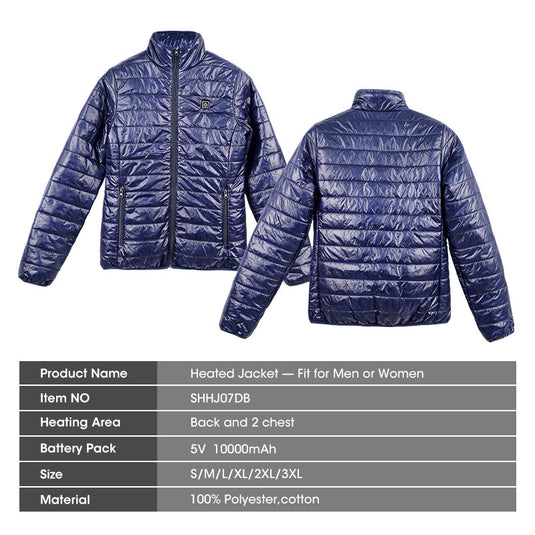 Ultimate warmth and style for winter
The women's heated down jacket is perfect for fall and winter. It has a stand-up collar to keep the neck warm. It offers intelligent 3-level temperature control for personalized comfort. Thanks to its windproof and breathable construction, you will be protected from the elements. The vest is powered by a power bank that conveniently stores in the internal battery holder pocket. It also includes exterior hand pockets and stretchy elastic for security and wind protection.
Customizable warmth for cold seasons
Stay comfortably warm through fall and winter with our women's heated down jacket. Featuring three heating levels, simply press and hold the switch for 2 seconds to activate the heat and easily adjust the heating level with a simple click. High level provides 2-2.5 hours of heat at 140-150°F, medium level 3-3.5 hours at 122-131°F and low level 6-6.5 hours at 100-113°F . Powered by a power bank, our jacket guarantees reliable, customizable warmth for extended periods of time.
Versatile and cozy heated jacket for women
With three heating levels and smart heating technology, you can customize your heat to suit your preferences. Powered by USB power, this lightweight jacket provides reliable warmth while ensuring low voltage and safety. Designed to be windproof and warm, it offers both style and functionality for your outdoor adventures.
Suitable for outdoor sports
This heated down jacket is the perfect companion for all your outdoor adventures. It is ideal for camping, hunting, ice fishing, biking, motorcycling, running, skiing, snowboarding and all other outdoor sports. A heated down jacket gives you the warmth you need to stay comfortable in all situations. Enjoy the warmth and convenience of our versatile down jacket.
Easy to clean and maintain
Our heated down jacket for women, fall and winter, is equipped with a built-in heating element and a USB-A connector, providing you with practical warmth. Plus, both the heating element and USB connector are machine washable, so you can keep your jacket clean and ready to wear next time.