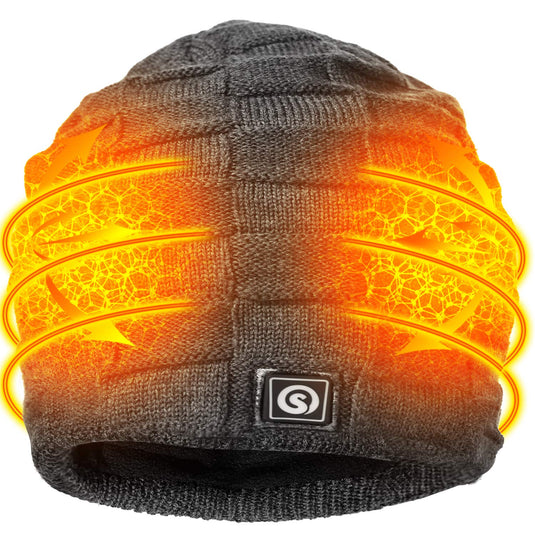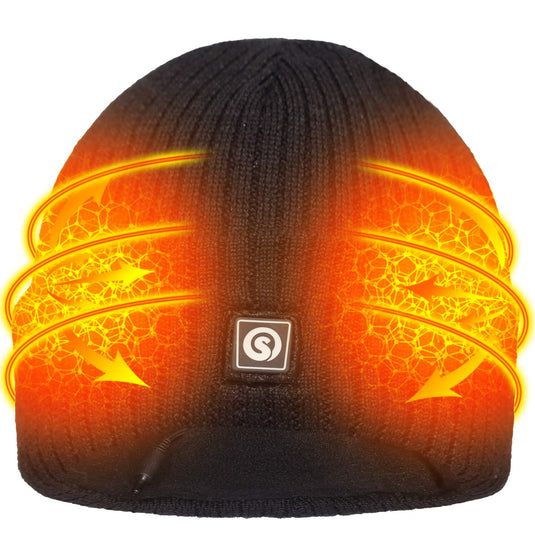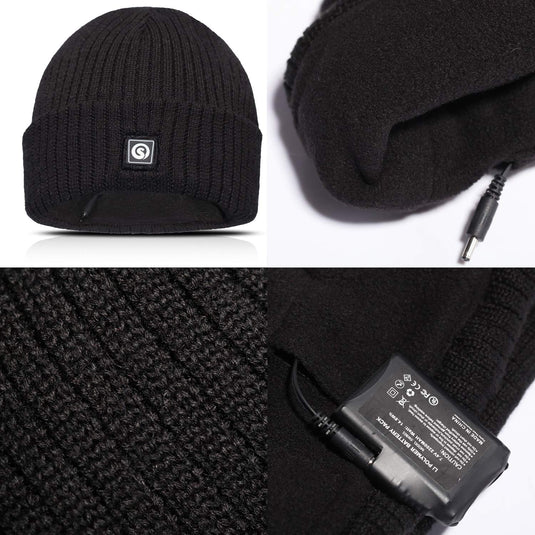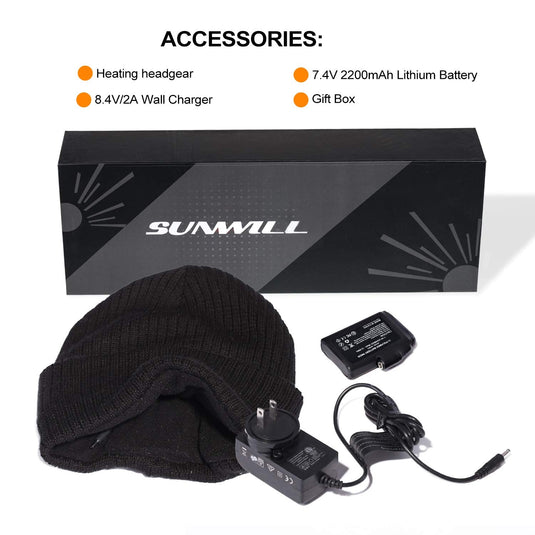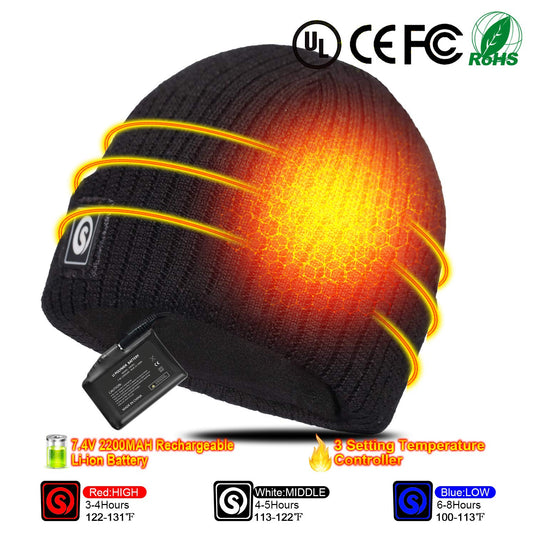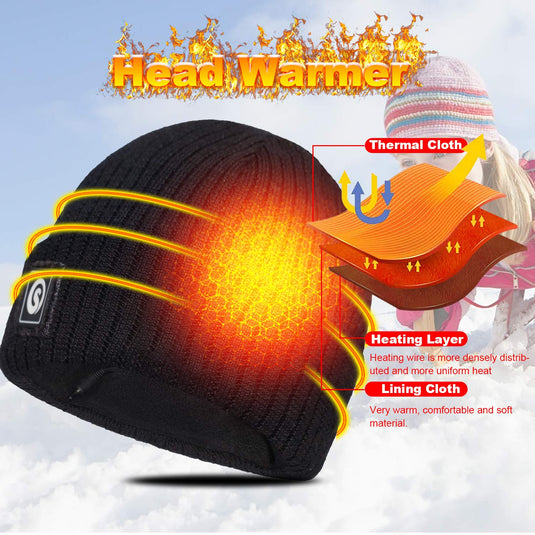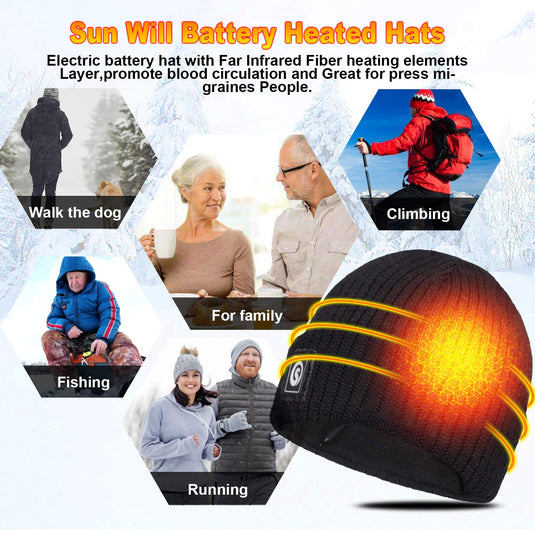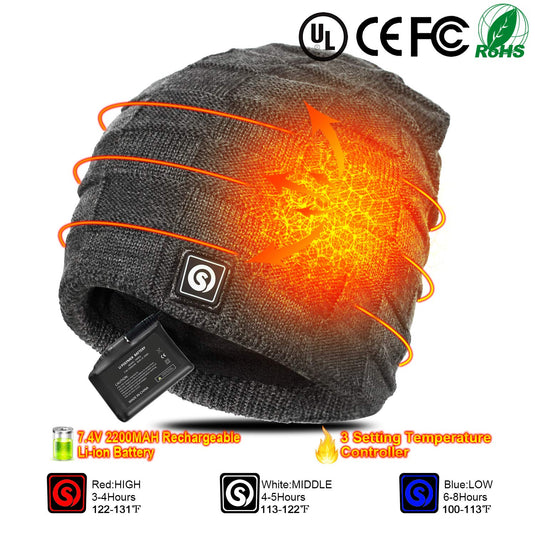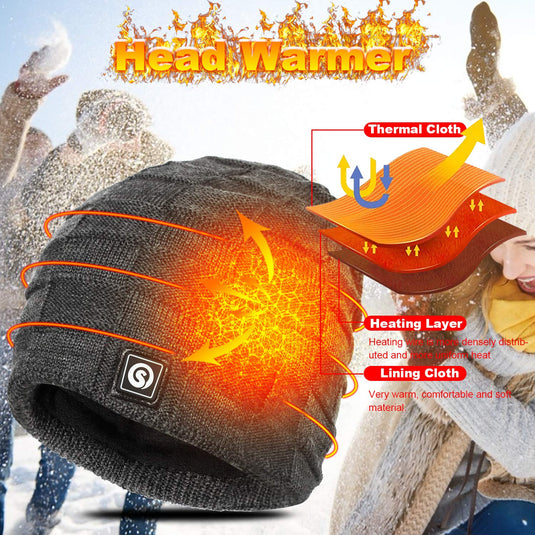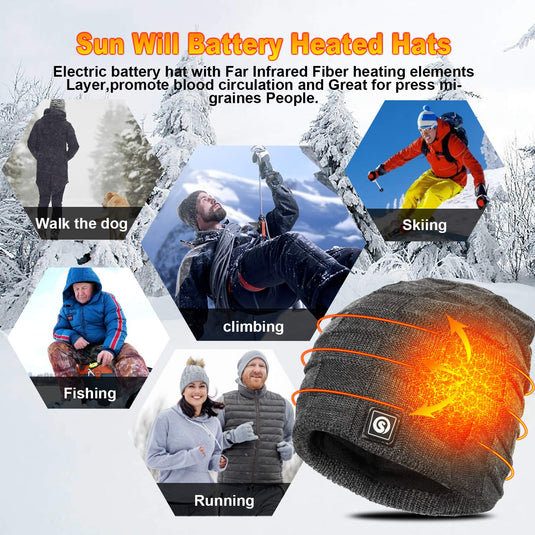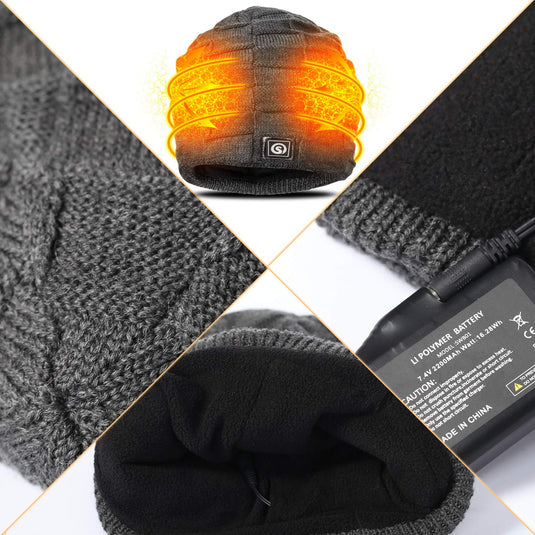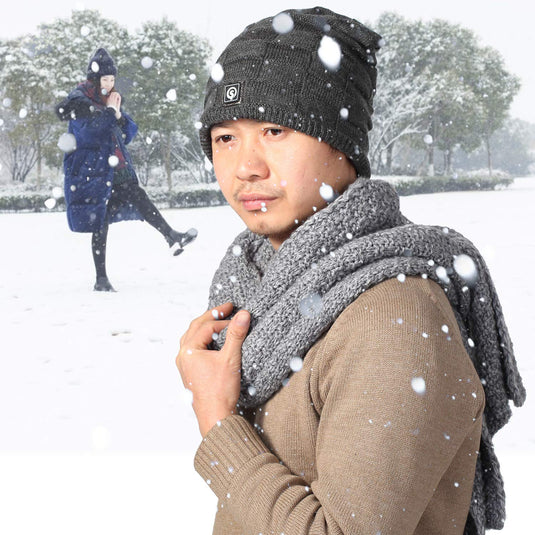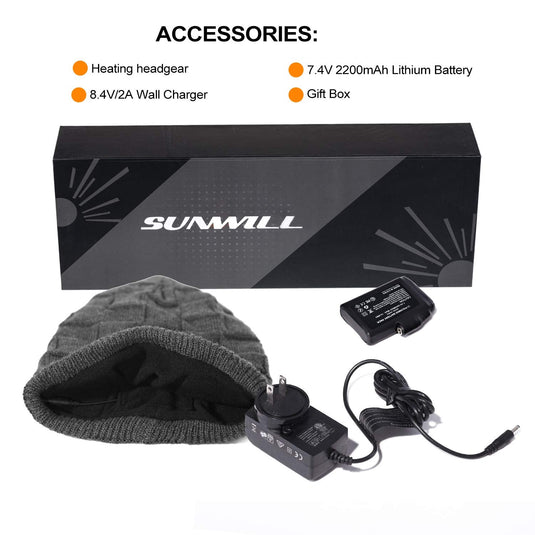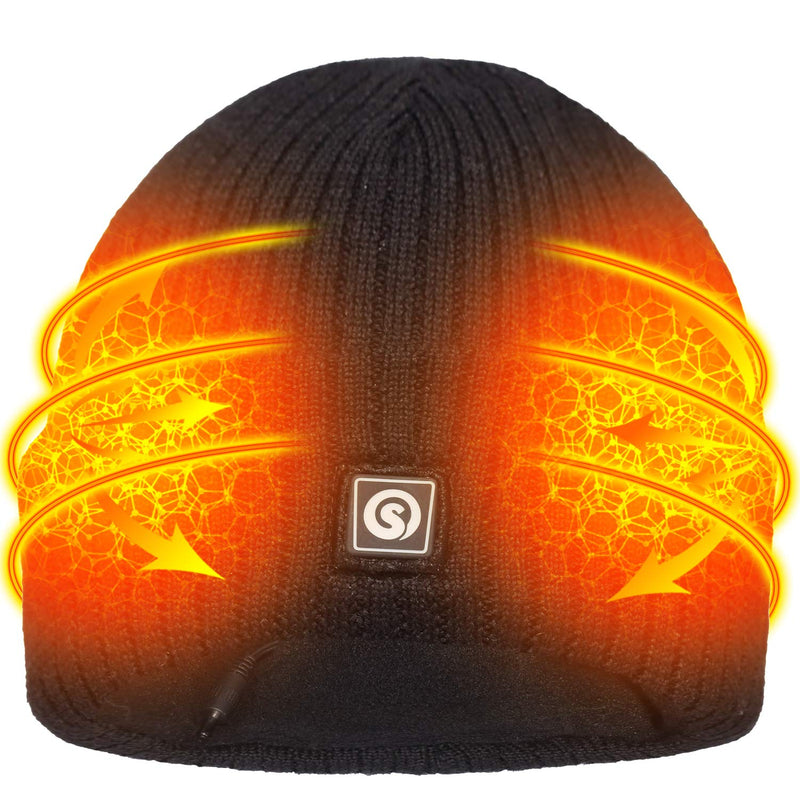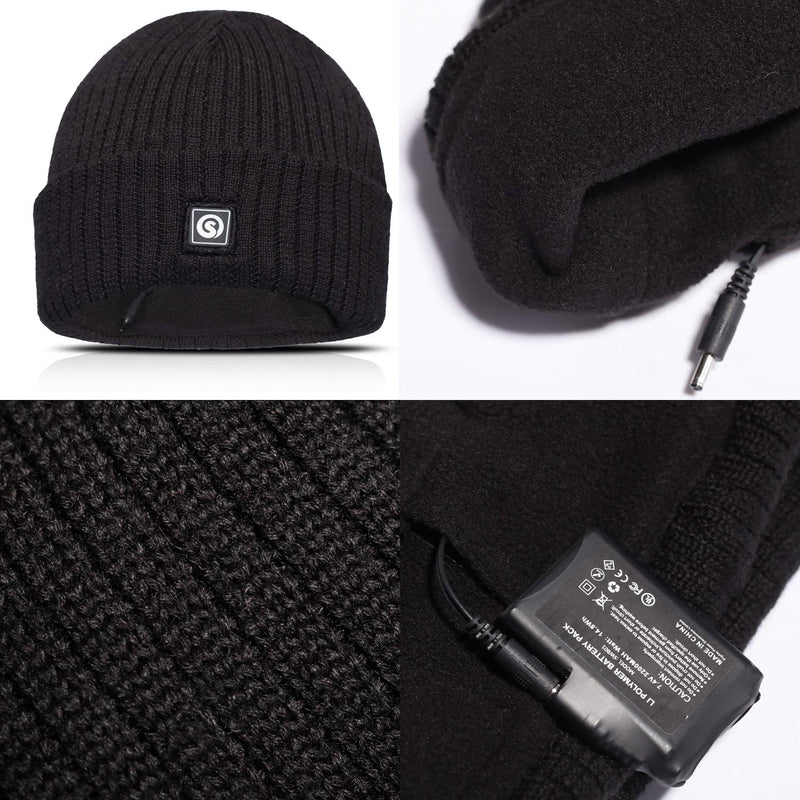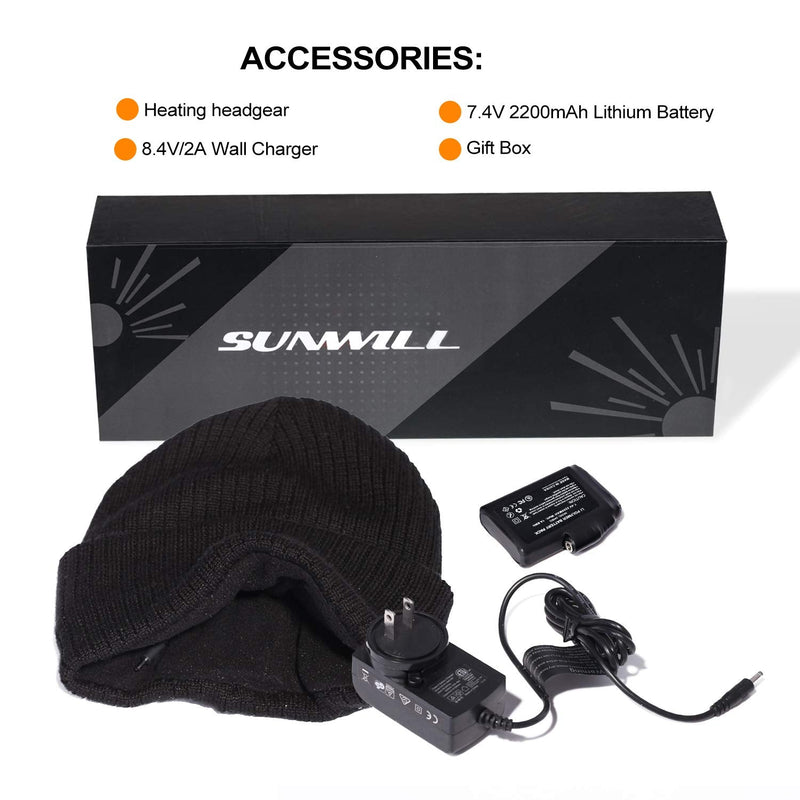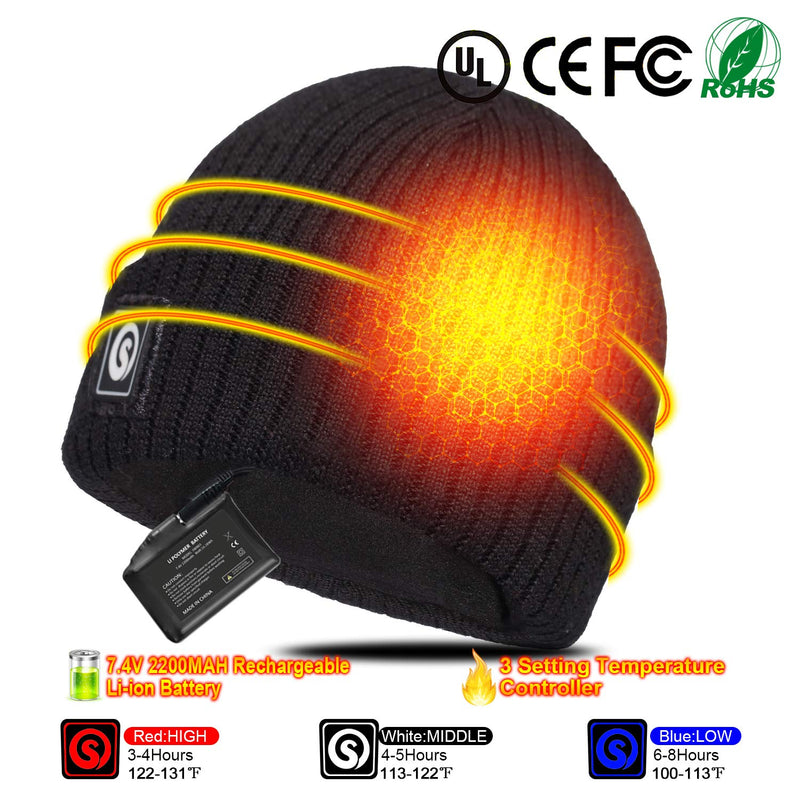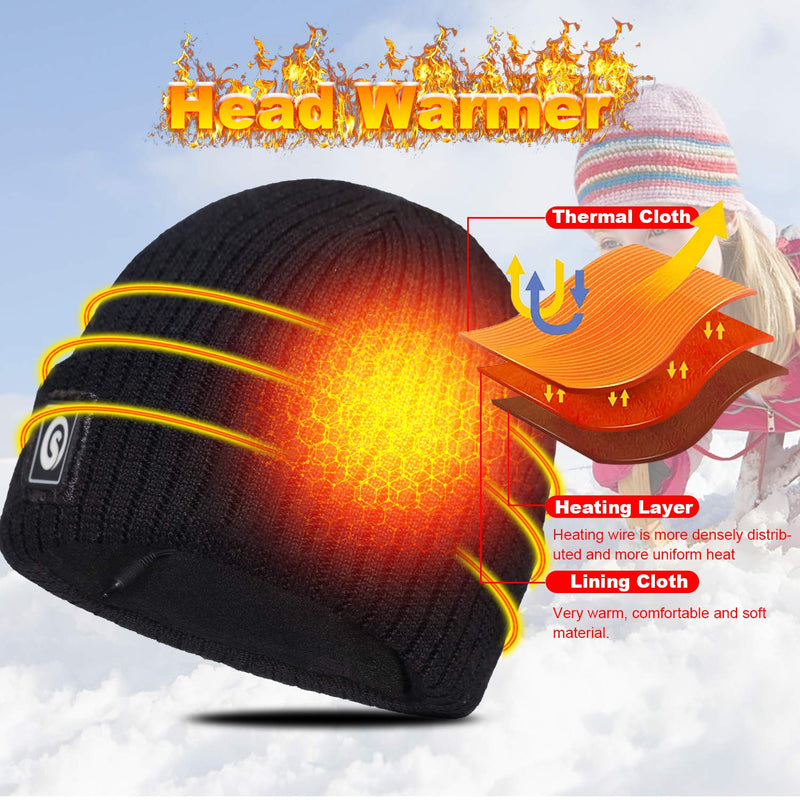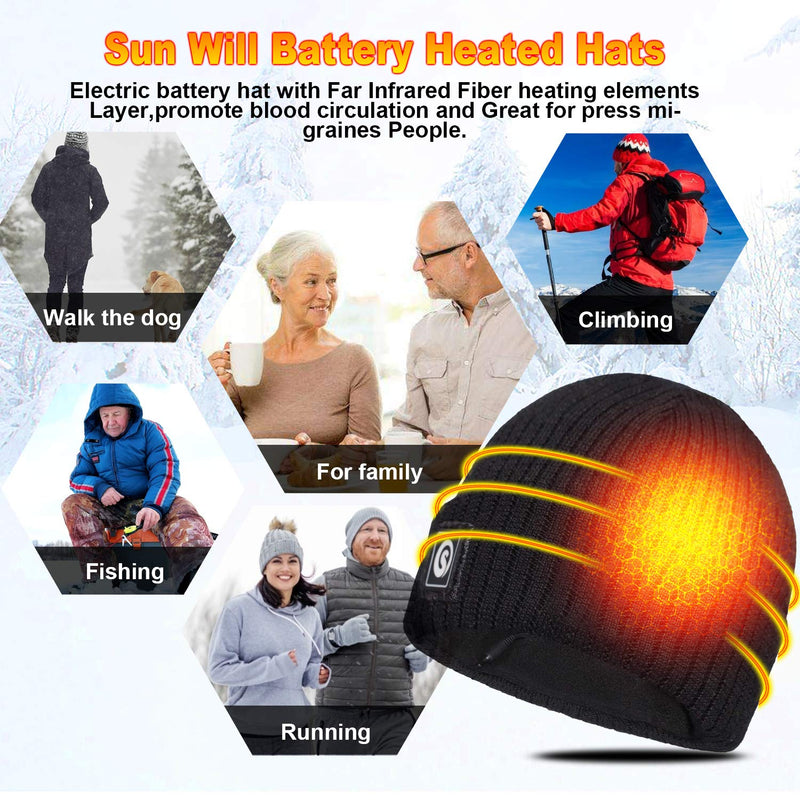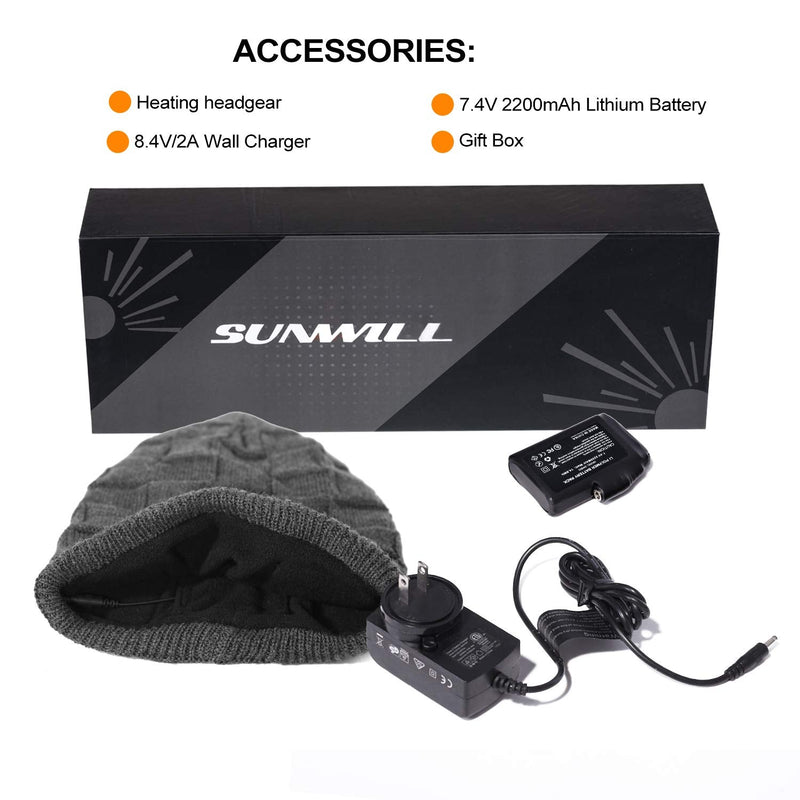 🔥🔥🔥🔥Package includes:

1*Electric Heating Cap

1*AC Charger

1*7.4V Li-ion Battery

1*User Manual.

Men Women Rechargeable Electric Heated Fleece Hat Battery Powered Heat Knitted Cap,Winter Warm Heating Beanies Exquisite Woolen Knitting Thermal HATs,Sports Outdoors Skullcap for Climing&Hiking,Black,Size Free.
🔥🔥🔥🔥3 HEAT SETTINGS:
Upgraded winter electric heated hat with 3 heat settings to provide the most suitable temperature for everyone, press the ON/OFF button to freely adjust the temperature settings.
🔥🔥🔥PREMIUM FLEECE MATERIAL:
inside: 100% polyester fleece

outer: 50% wool, 50% acrylic

Can generate enough heat even without using the battery,Universal four-season thick cotton woolen hat, heat-insulating, windproof, 3 functions for everyone! Perfect for sports and everyday life.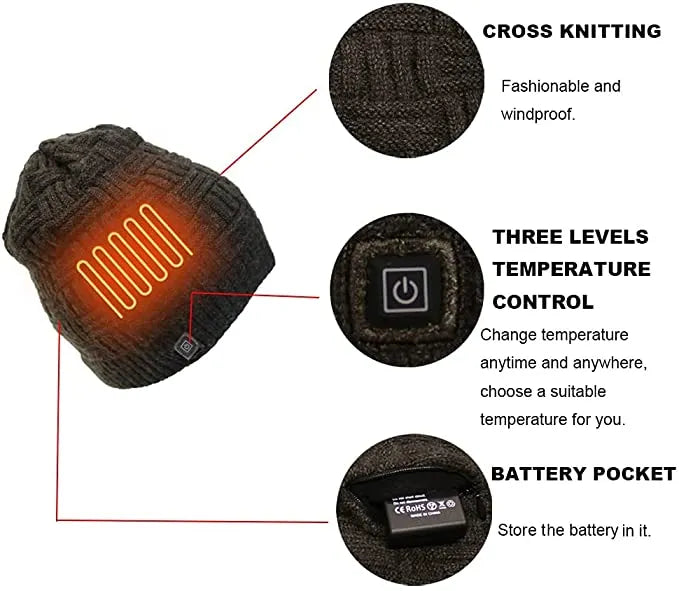 Method of use:
Press the ON/OFF button on the hat to activate the battery:
Connect the batteries with the wires that are in the pocket of the hat.
Press the ON/SETUP/OFF button, the red light comes on 3 times (100% heat).
Press ON/SETUP/OFF again, the red light turns on at 2 speeds. (75% heat).
Press ON/SETUP/OFF again, then 1 Gear (50% heat).
Press ON/SETUP/OFF again, the light closes and the appliance does not heat up.

Temperature switch and multi-hour life (full charge):

Adjustable to 3 temperature levels:

3 speeds - highest setting
2 speeds - medium heat setting
1 speed - lowest heat setting
Operating hours: (fully charged)

Highest setting: 3-4 hours
Medium setting: 4-5 hours
Lowest setting: 6-7 hours

Additional tips:

In order to save battery power and ensure safety, you can set the hats to high temperature (3 speeds) for the first 5-15 minutes (time varies depending on your needs).
Then you can set the temperature to Medium (2 speeds) or Low (1 speed) and you will feel great.
Unique size :
Autocastle heated caps are designed with free size, according to thousands of studies, Autocastle heated caps fit most unisex men and women.
CAP: 9*11inch(Length/Width)
Circumference: 22-23.6inch
Autocastle heated hats are great for unisex men and women, girls, seniors with great stretch and a super cozy lining that will make anyone who wears the hats happy!
The elegant packaging is perfect for gift ideas:
Autocastle electric heated hats are the best gifts for your family and friends.

Designed to keep your head warm even in cold weather, the heating elements are integrated in the 2 ears and diffuse heat that warms the whole body.
Washing is important:
1) Hand wash recommended, gentle wash:
This washing method is more respectful of the heating elements.
2. machine wash:
Electric heated hats can be machine washed, but remember to remove the batteries and store the cable in the side pockets.
Please put the hats in a wash bag before washing.
Protection against overvoltage :
After a full charge, the charger light changes from red to green:

When the battery reaches the rated voltage (the voltage when the battery is fully charged), the indicator light on the charger turns green and stops charging.
Can fully charge 2 Li-ion batteries in 4-5 hours continuously.
Please note that the charger needs about 12 hours to be activated when first used.