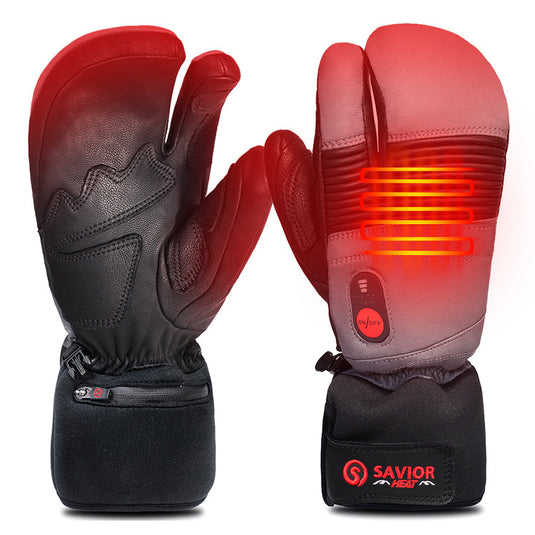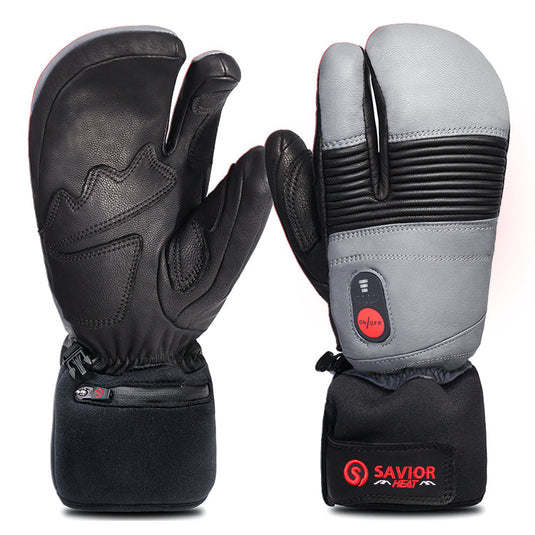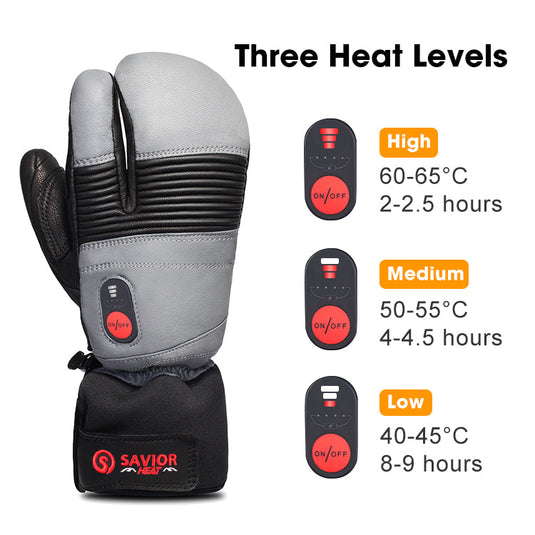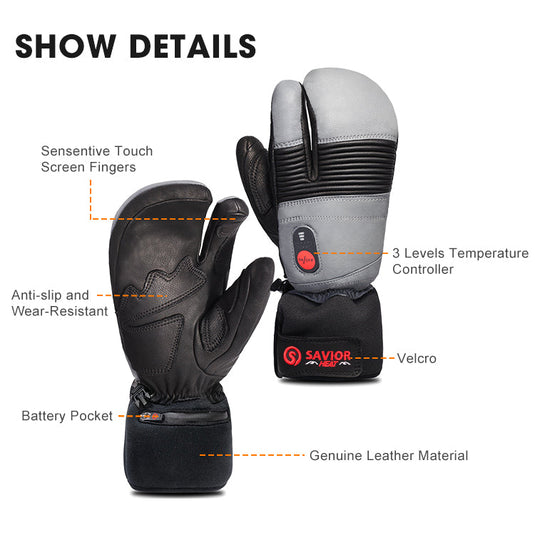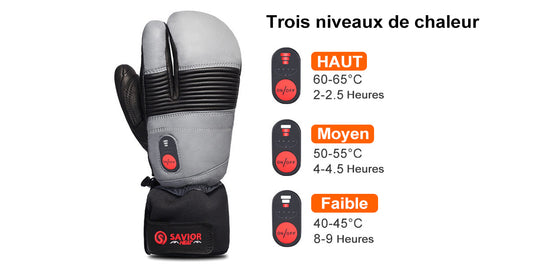 Lasting warmth
The gloves use a 7.4V 2200mAh rechargeable Li-ion battery, providing up to 8-9 hours of continuous heat on a full charge. With three heat settings, you can easily adjust the temperature to your preference. Additional batteries can be purchased separately for extended use.
Better grip and control in cold conditions
Our Alaska heated gloves are designed for outdoor enthusiasts who need dexterity and warmth. Touchscreen fingertips let you operate the device without removing your gloves, while reflective strips improve visibility in low-light conditions. A locking clip and adjustable wrist clasp ensure a secure fit, and the one-push closure makes it easy to put on and take off the gloves. Thanks to the temperature regulator, you can adjust the level of heat to your liking.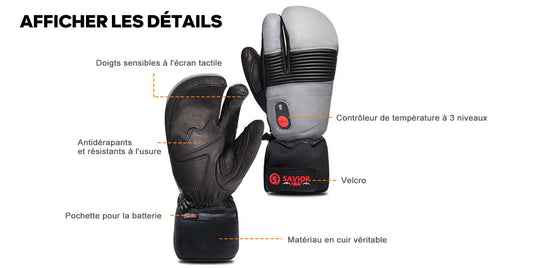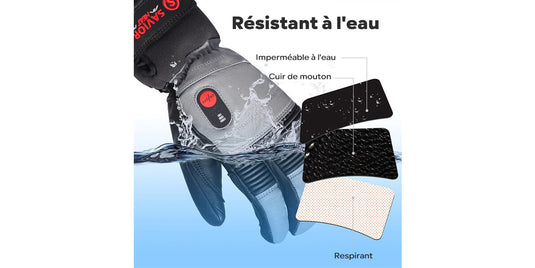 Windproof and waterproof material
Made from a windproof and waterproof material, these electric gloves have a barrier layer that prevents water and wind from passing through the glove, while remaining very breathable.
Seamless compatibility with touchscreens
Our heated gloves feature conductive and durable microfiber material on the thumb and index finger, allowing you to easily operate touchscreen devices without having to remove your gloves. Stay warm and connected with our innovative heated gloves.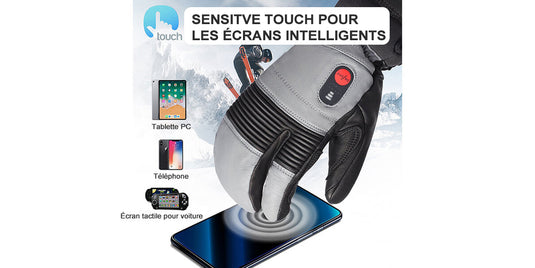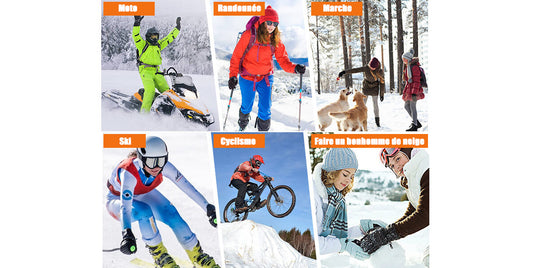 Suitable for outdoor sports
You can use it in areas where the temperatures are below zero. These are perfect warm gloves for camping, hunting, ice fishing, cycling, biking, motorcycling, running, skiing, snowboarding and all other outdoor sports.
Accessory products
Gift boxes
1 tote bag
Two 7.4V2200MAH Li-ion batteries
1 pair of heated gloves
1 American standard double charger
1 user manual